News
FACTORY
After a long time of formation and development, since 2005 until now, Viethome's production workshop has become one of the reliable locations for domestic and foreign customers when selecting export furniture. We are constantly striving to improve the desire to produce the best quality products to our customers.
With many years of experience in the industry, the company has been a familiar address for many customers when choosing to buy furniture. All products when shipped are thoroughly tested for quality and product design. Ensuring 1000 uniformity as one.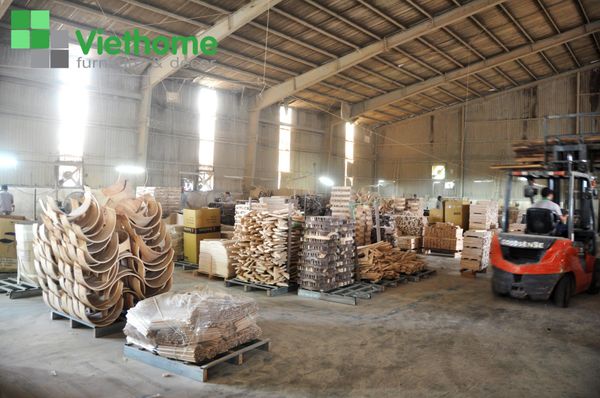 PROFESSIONAL PRODUCTION FACTORY
- On the basis of investment in modern machinery production lines imported from Taiwan. With two main wood lines: ASH wood and walnut wood imported from Europe and America.
All production lines are directed towards closed production, mastering technology
- Professional and professionally trained workers. Over 13 years of experience, with lots of practical friction helps us have a multidimensional perspective. So many ideas have been put forward to ensure feasibility and very economical, economical but effective for your partners and customers.
- The process of monitoring and verifying product quality is taking place strictly to ensure export standards to difficult markets such as Australia, Japan, Korea ...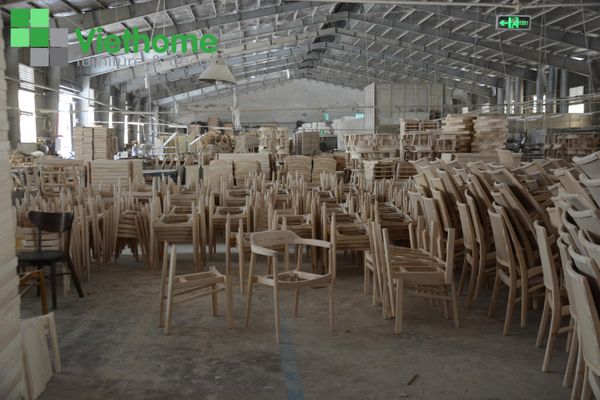 With a large area of ​​over 5300 m2, a team of enthusiastic and skilled technicians and more than 230 employees participate in producing a careful selection and love of careers. Every product that we bring to our customers is a passionate work of art. Furniture not only ensures superior durability, but also is beautiful to different than many similar products on the market.
With a large capacity, raw material warehouse includes all kinds of materials imported from the most prestigious units, ensuring absolute safety for workers' health and consumers. It is worth noting that the factory uses paints that ensure non-toxic standards for export.
Viethome constantly equips modern machines, learns advanced technology to maximize production efficiency. With production capacity from 25 containers to 35 containers per month.
Owning a skilled staff, every product of Viethome is meticulously elaborated to every detail, bringing the enthusiasm of the staff to the product.
With the advantages of furniture production, Viethome is confident to be a reliable choice for all customers.
Showroom Ha Noi: 20, LK 11B, Mo Lao Ward, Ha Dong District , Ha Noi City
Showroom Ho Chi Minh: 5 , 27A Street , An Phu Ward , District 2, Ho Chi Minh City
European Sale Representative: 27 mail d'Allagnat, 63000 Clermont-Ferrand, France

Hotline Ha Noi: +84 96 245 8989
Hotline Ho Chi Minh: +84 96 484 1818

Mobile Fr: +33 686 75 4020
Email: viethomeshophcm@gmail.com
France/ Europe: patrick.viethome@gmail.com
Facebook: https://www.facebook.com/viethome.com.vn
Website: http://www.viethome.com.vn